These hypothetical hipsters aren't wrong. The 1970s was an age of bold-but-earthy patterns, inspired by the nascent environmental movement: decadent and overwrought entertaining areas of marble, brass and fur. Incredibly busy optical art textiles and wallpaper complemented the striking look and feel.
By simply using the most dramatic colour combinations, unpredictable patterns and offbeat textural elements, you can have your personalised throwback rendition of the 70s. It will also, ironically, bring a new modern look into your home and/or business.
Aluminium is the best material to use for dividing and privacy screens because any colour can be applied to suit the specific, eclectic style you want to achieve. You also have the freedom to choose the level of privacy for the screen.
Oddly, the reason the 70's trend is so well received is that we're moving forward so quickly that designs from the past have established themselves in the present.
Popular décor trends of the 1970s
Bold Retro Furniture
Geometric shapes and patterns
Sunken floors
Shaggy carpets
The style of furniture that looks back with nostalgia and pays homage to styles that were popular in the past.
The 1970s gave birth to a trend of bulky furniture and chunky style of furnishings. Avocado greens, harvest golds, oranges, and earthy browns dominated the colour palettes.
Our bold gold-coloured dividing screens designed for the Villa Zest Boutique Hotel fit in perfectly with the interior design concepts envisioned by Yolanda Design Interiors for this 70s inspired interior.
Selecting our Macula organic pattern design, which, at the same time, has style-appropriate geometric elements.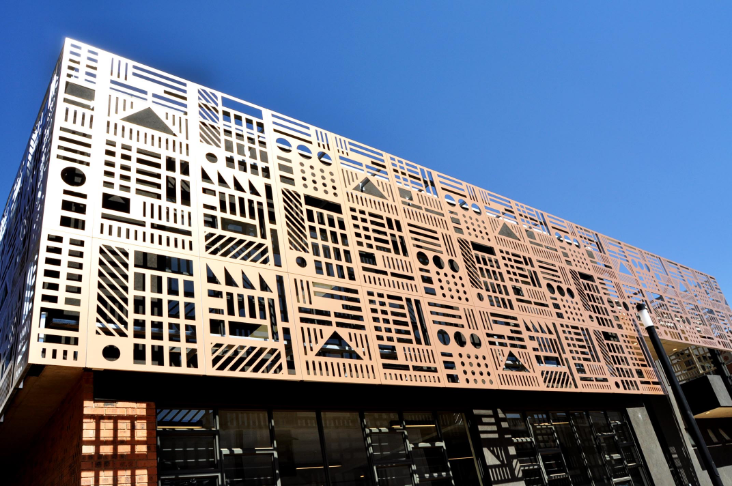 Essentially, the 1970s was about making a statement and throwing the rule book out the window. Nostalgia is a powerful driver and is embraced in interior design today. It gave architects a foundation from which to let their creative minds flow. There is no doubt that this bygone era will remain current, continuing to evolve architectural and interior design trends.